Accelerate Your Brand Growth with data-driven Insights from PARS Research
Make informed decisions based on expert research-findings. PARS (Pan African Research Services Ltd.) is among the leading research companies in Africa.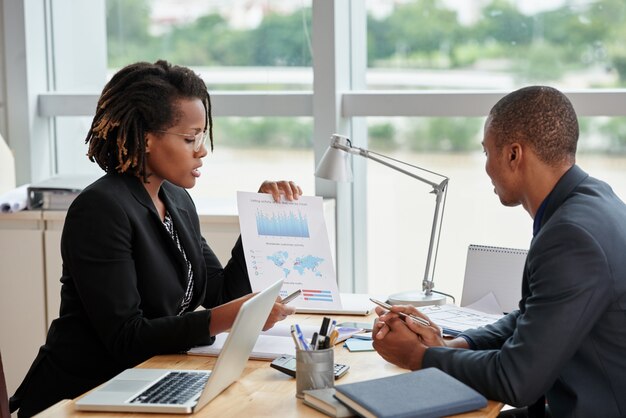 Customer Satisfaction & Perception Survey
Market Definition & Exploration Studies
Positioning and Segmentation Studies.
Employee Satisfaction & Engagement Surveys
Mid Term and End Term Evaluations
Human-Centered Research Experiences
PARS is committed to working with all its clients to improve their ability to make informed timely decisions. The company also offers custom research services to companies that do not need the whole research process.
ACCURACY
Get accurate data that you can rely on!
Our team analyzes what other organizations in your industry are doing to stay competitive in the complicated world of business. 
Next, we use smart tools and our long experience in practice to provide you with credible data that will guide you in making your next decision. 
INNOVATION
Reinventing research in Africa as we know it
PARS is one of the most innovative research companies in Africa that integrates modern technology in almost all aspects of research. We pride ourselves in development of effective channels of customer engagement and data collection.
Our Innovative team speeds up what used to be the traditional market research methodology by replacing it with tech-driven market research. This not only saves time and money but also guarantees accuracy in data collection.
Customer Satisfaction & Perception Surveys
In an increasingly competitive world, customer satisfaction is vital in building customer loyalty and sales growth. 
PARS is renowned for carrying out in-depth customer satisfaction research across Africa. This type of study establishes satisfaction levels and tracks changes over time.
Market Exploration & Definition Studies
PARS Research ltd has a knack for establishing gaps & opportunities in African markets. In this type of research, we explore potential gaps & opportunities in African marketplace.
The qualitative research method is mainly used in market exploration.
Image & Brand Equity Studies and Surveys
Worried about how your brand or company is perceived in Kenya, South Africa, or any other African country? 
Let PARS carry out a brand image and consumer behavior study for you.  In this type of study, we evaluate how a product, service, or organization is perceived by users and the public at large.
Baseline surveys, Mid-term & End-Term Evaluations.
Baseline surveys are among the most common type of social research carried out by project implementers.
They are often done to collect basic information to get demographic and other baseline data before the introduction of particular community services or projects. 
People
Real people are always at the heart of our data.
People around the world have participated in our Researches.
Backed by real people, our global panels provide critical data validation and ensure representation.
Employees power our business globally
Our passionate workforce drives a better business future across 57 countries.
Businesses and Companies trust us with their researches.
Members of these groups help us bring our best to the communities we measure.
The partner's lead generation and client acquisition increased as a result of the engagement. PARS Research successfully reached the niche target audience, through mediums that the partner wasn't even aware of. Professionalism and expertise are hallmarks of their high-quality work.
PARS Research provided us with weekly data which helped us adjust forecasts and promotions rapidly, and to plan for crucial sales periods. We are delighted to have worked with one of the reputable research companies in Africa.
PARS Research adapted to our specific needs with customized shopper studies and supported us with the necessary insights that we needed when starting our business in South Africa. The close and trustful partnership with PARS Research has contributed to our success in understanding our potential consumers and shoppers.